Medical Grade Shoe Cover
As a matter of fact, the medical shoe covers play a vital role in protecting shoes and flooring. It is because the spills can occur unexpectedly in the medical setting and the hospital shoe covers could prevent cross-infection or unsanitary conditions.
What Are Hospital Shoe Covers Called?
The hospital covers, also called hospital booties shoe covers, are a kind of medical protection that helps to prevent microorganisms from contaminating hands, eyes, clothing, hair, and shoes to prevent transmission to other patients and staff.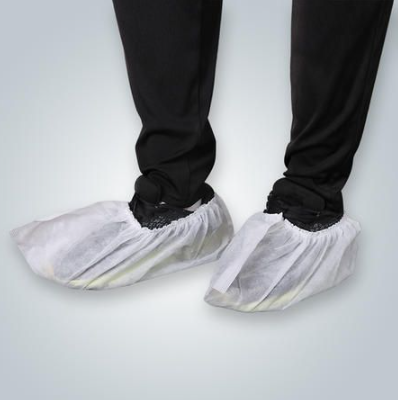 What Are Hospital Shoe Covers Made of?
In Horizon, the hospital shoe covers are made of polypropylene (PP). Polypropylene (PP) is a thermoplastic "addition polymer" made from a combination of propylene monomers.
Conclusion
All in all, for the medical workers, the medical shoe cover is a necessity in medical work, especially during the epidemic. As disposable slip-on garments, disposable cover shoes could prevent potentially hazardous material from coming in contact with the bottom of a person's shoes.